Here is a picture of my engine bay arrangement: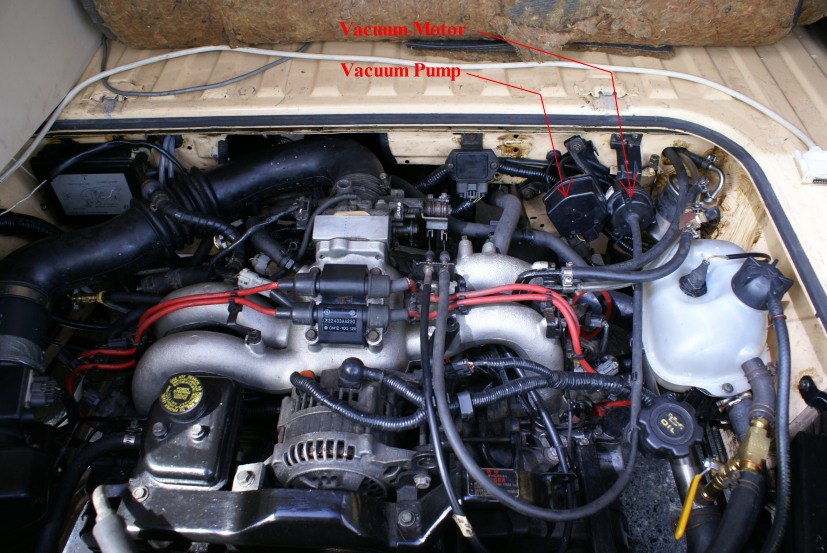 Here are a few items to consider:
a) If you have a manual Vanagon you will have to add both the Subaru brake and clutch switches.
b) For an automatic Vanagon, again you will need the brake switch. Here is what I did: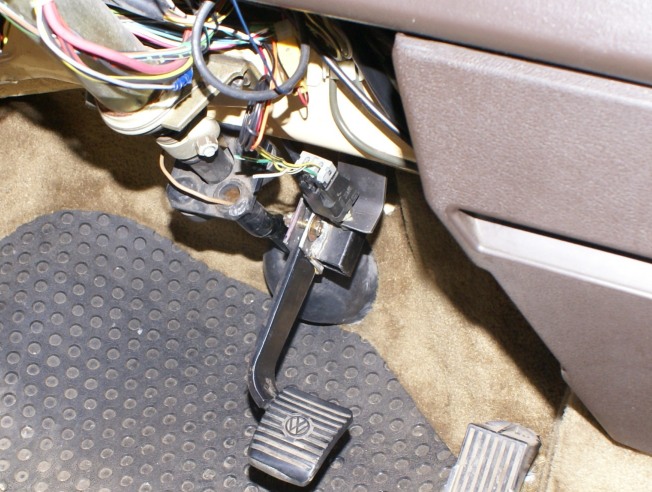 In addition you need to add the A/T Inhibit relay (part of Subaru stock arrangement from A/T donor) – this relay is energized when the A/T shifter is moved from D to N – thus cutting off CC.
However, there is one problem that must be solved before doing this. The START signal feeding the Subaru engine ECU must be picked up after the A/T shifter interlock. The stock Vanagon wiring picks up START before the shifter interlock and sends that signal to the Rd/Bk Start wire in the engine bay Black Box.. If you connect the CC A/T inhibit relay wire before making this change the engine ECU will immediately trigger a Check Engine signal and the engine will start surging as soon as you shift into Drive. It took me a long time to figure out what was going on with this connection.
c) Another key item to keep in mind is that the Subaru CC arrangement needs a momentary push button to turn CC On and Off. So this means you need to use the Subaru CC On/Off switch or something similar. I used a stock Vanagon turn signal lever with the built in CC switches but did not use the contact for turning the CC ON/Off – instead I installed the Subaru On/Off switch.
d) I mounted the Subaru CC control box under the rear Westy cabinet along with the engine ECU.
Here is a picture of the controller just before I wired it up: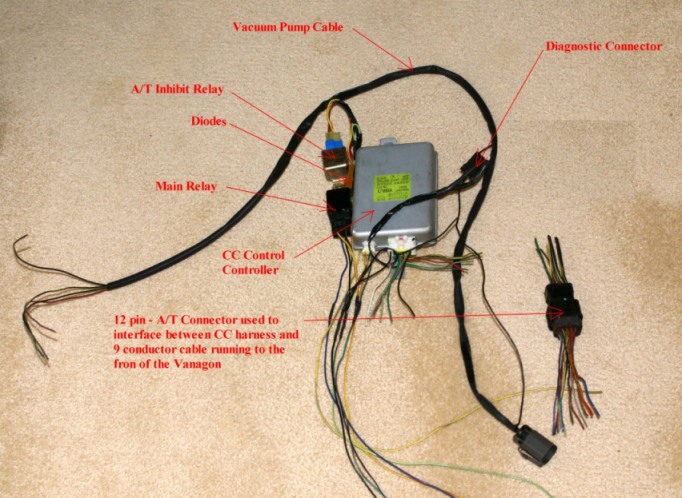 Here is what my control arrangement looks like:
Main Subaru CC Switch: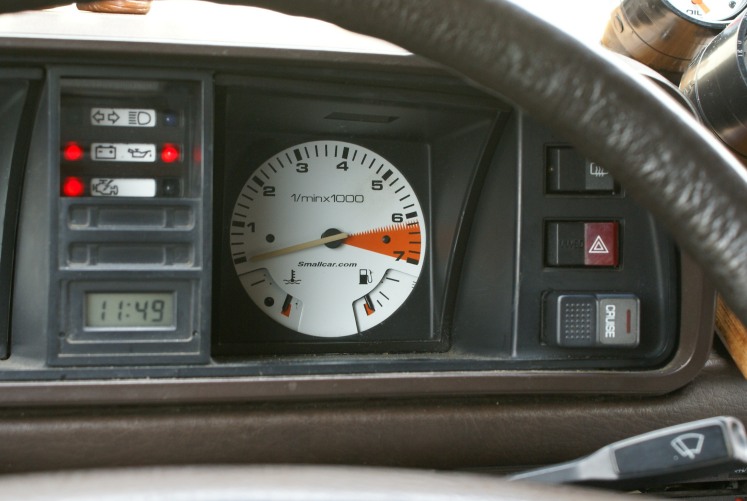 Stock Vanagon CC Switches in turn signal lever: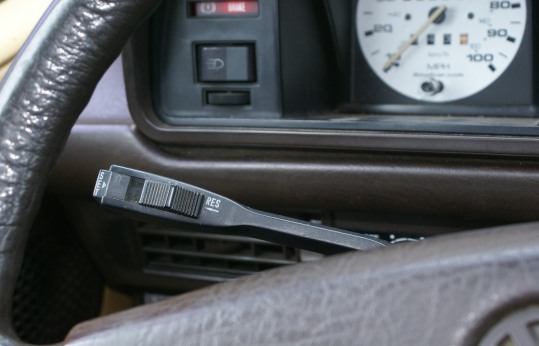 Here is a link to the wiring diagram I have marked up: Cruise Control/CruiseCointrol wiring.pdf
If you see any problems or would like to commect = please send me an e-mail:
Contact e-mail address

NOTE: Use these ideas at you own risk - no warranty or guarantee implied or included. Tom