As you start your conversion the question is often - what do I keep and what can be eliminated The next few picture should help with this question.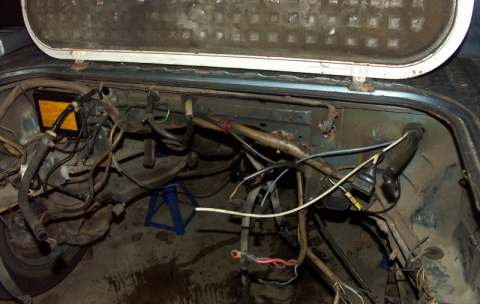 This is what your engine bay will look like after you have removed the engine but have not touched any of the wiring harness. This series of pictures is for a dirty 86 Vanagon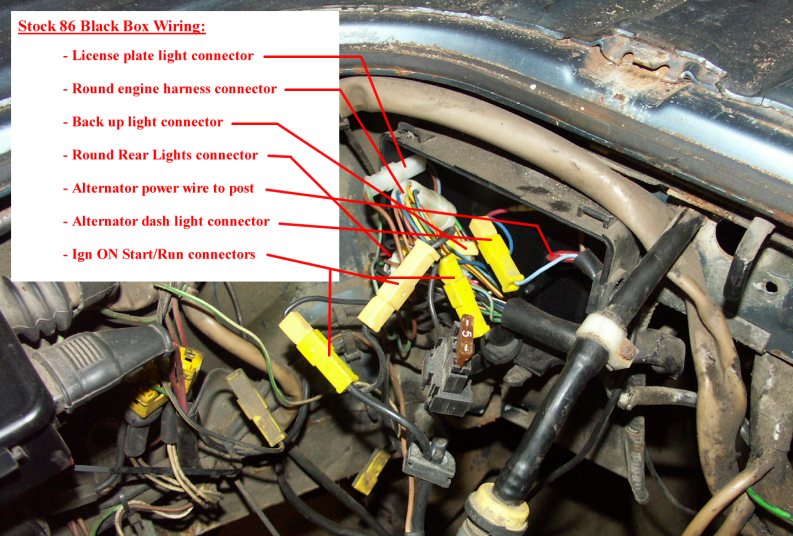 Here you can see the main connectors in the Vanagon Black Box.
The next few picture will show what you need to keep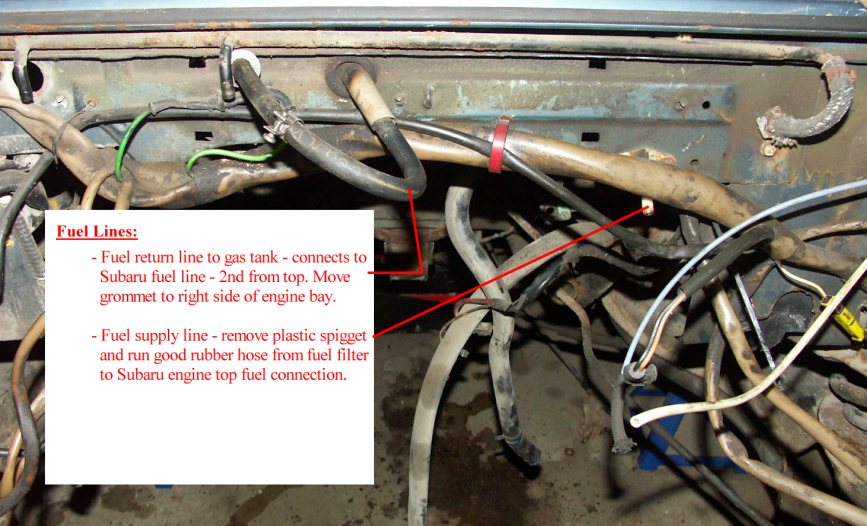 Many people have had problems with the plastic fuel supply line failing so now is a good time to replace it - you don't want a fire with your new engine.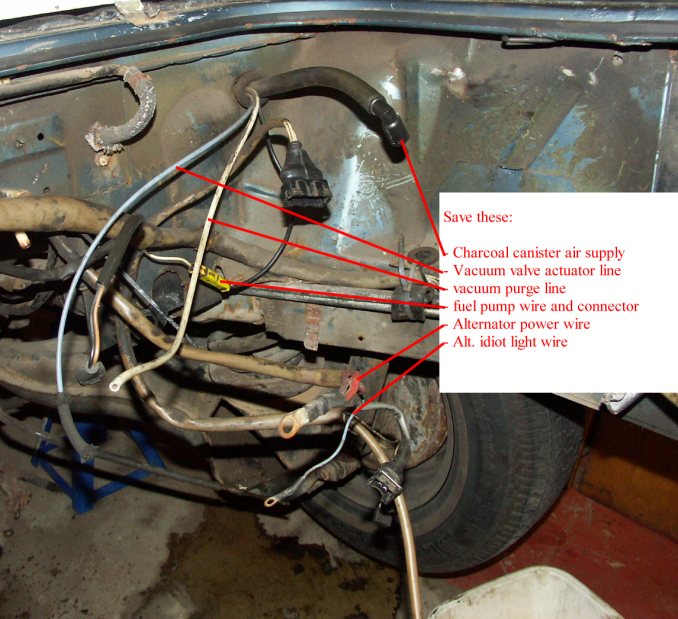 Picture says all. See additional picture of charcoal canister below.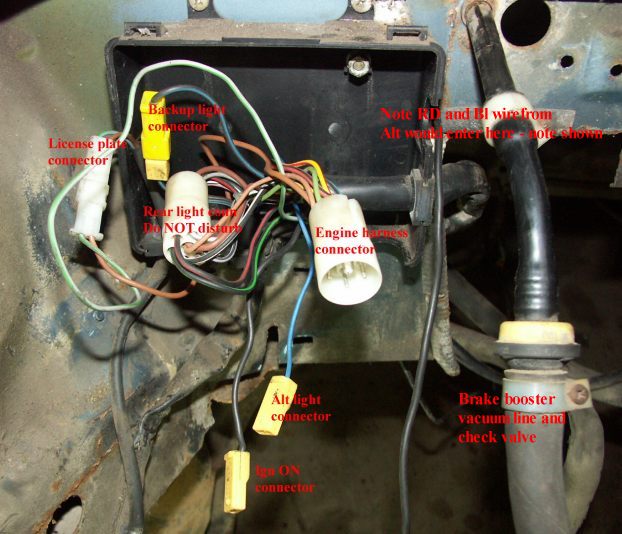 After you have removed the coil, relay box and engine harness you should be left with these connectors. This is where your main Subaru interface will take place. 84 and earlier Vanagons only have one round White connector for the rear lights - the engine harness is connected via one and two pin individual connectors.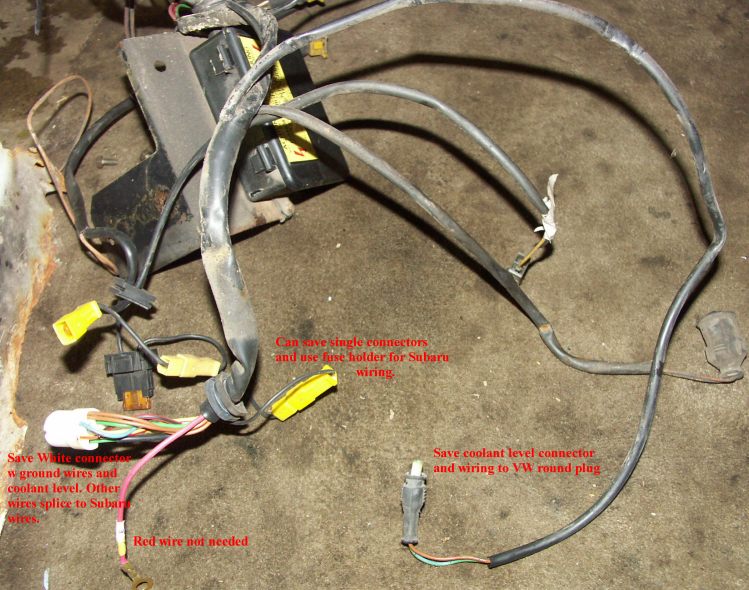 After you have the relay box removed you need to carefully save some parts of the associated wiring. You need the round White connector complete with the coolant level wire. See picture for other comments.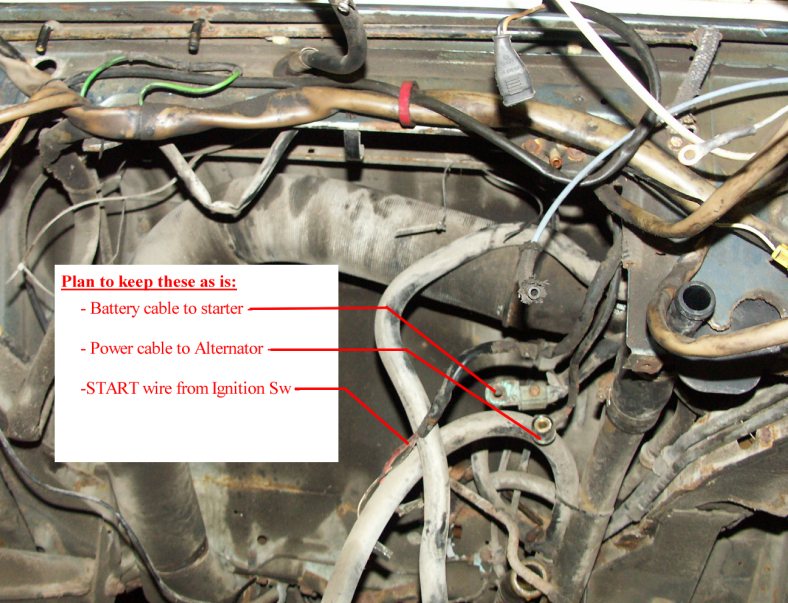 This picture shows the wiring associated with the starter. You will need all of this wiring so tie it up out of the road for now.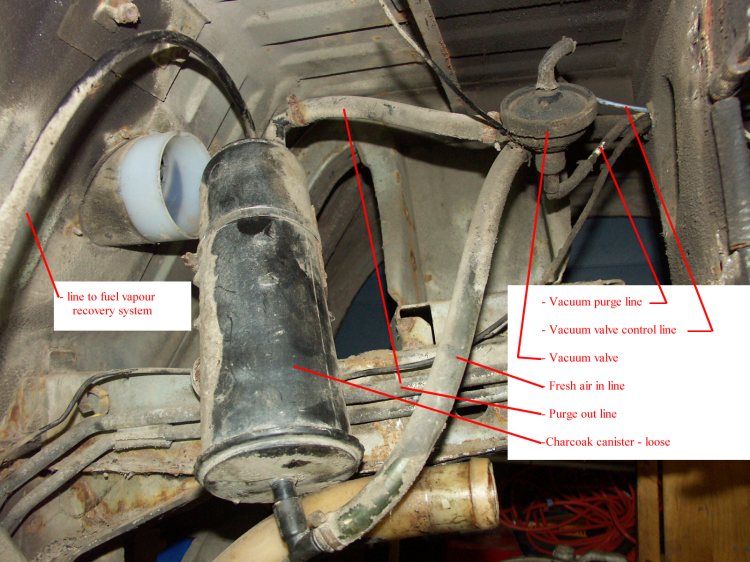 This is a picture of the 86 and up fuel tank emissions canister and associated lines. I have dismounted the canister and moved it so we can see what is going on. You will need to refer to this later when connecting up you Subaru vacuum system. On 85 and earlier Vanagons the vacuum valve is in the engine bay on the right hand side at the back.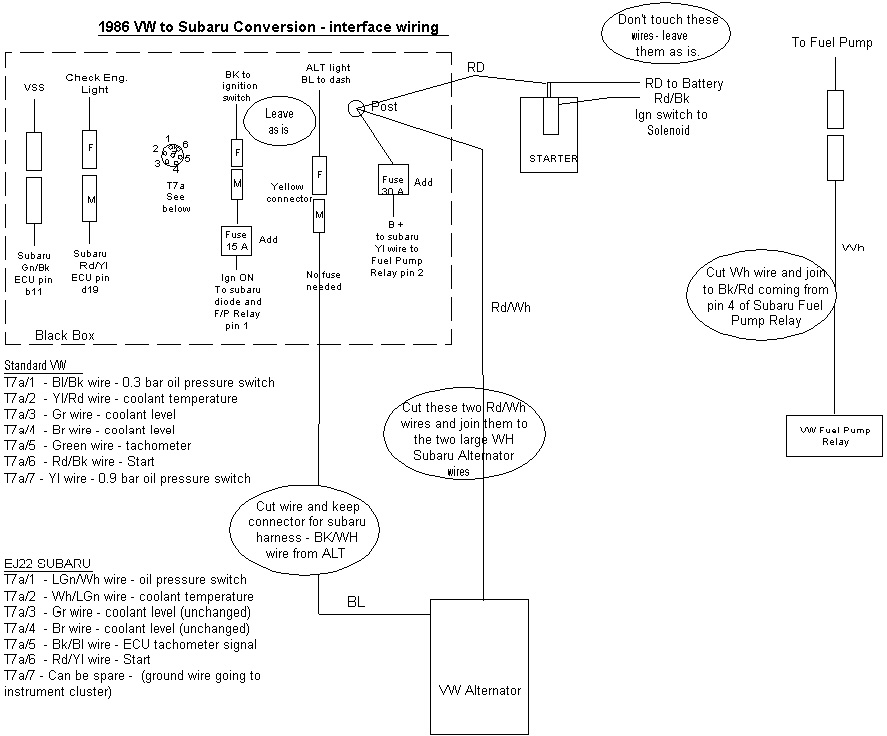 Keep in mind that this is the basic interface you will end up with when you come to installing your Subie engine. I have diagrams like this for nearly every Vanagon year, if you send me an e-mail I can send you one for your year of Vanagon.
NOTE: Use these ideas at you own risk - no warranty or guarantee implied or included. Tom