Here are some pictures of the device I built: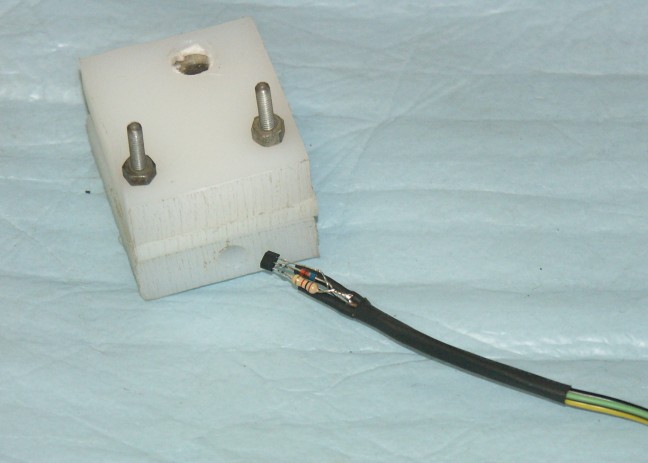 You can see the small button magnet in the top block and the electronics that go into the small hole in the bottom block. When I am happy that all is working correctly - I pot the magnet and the electronics with epoxy resin, so they stay in place and are water proof.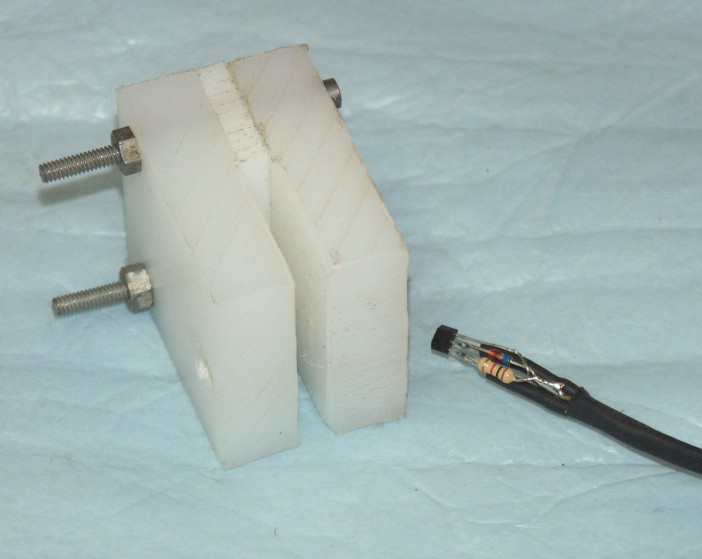 Here you can see the sandwich arrangement - with the slot for the carbon steel vane to pass through.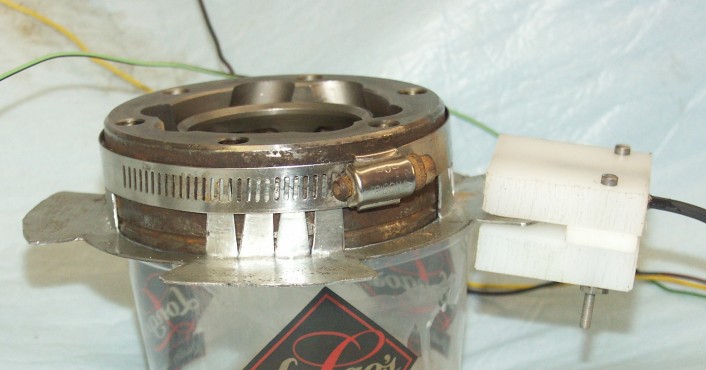 Here is a proto type that I had assembled - showing galvanized steel vane and hall effect sensor. This vane has only 4 blades but a 5 blade vane gives the most accurate mph value from the ECU (closest to Subaru VSS pulse rate).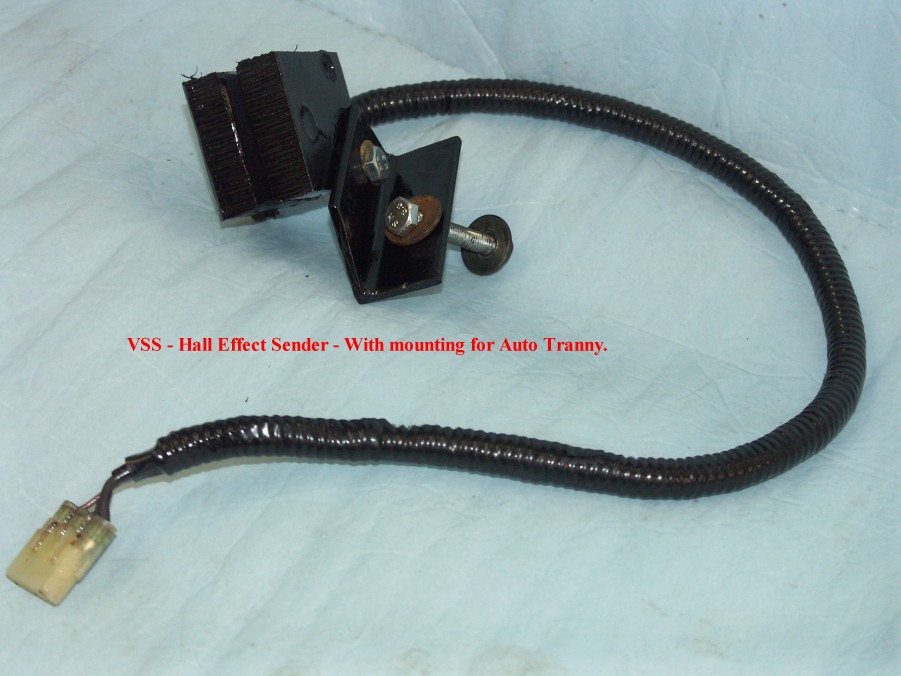 This is a finished VSS sensor with mounting for an automatic tranny. wires to 3 pin connector are:
- Ign On.

- Ground

- VSS signal
It generates a nice clean 0 to 5 volt square wave when the vehicle is moving and there is no worry that the Hall Effect sender is going to wear out.
The circuit is very basic - 1K resistor connected to Ign On and the other end connected to the anode of a 5 volt zener diode. The cathode of the zener is connected to ground.
The Allegro A3245EUA is connected as follows:
- Pin 1 - VCC goes to Ign On
- Pin 2 - goes to ground
- Pin 3 - is your VSS signal and it connects to the junction of the resistor and the zener.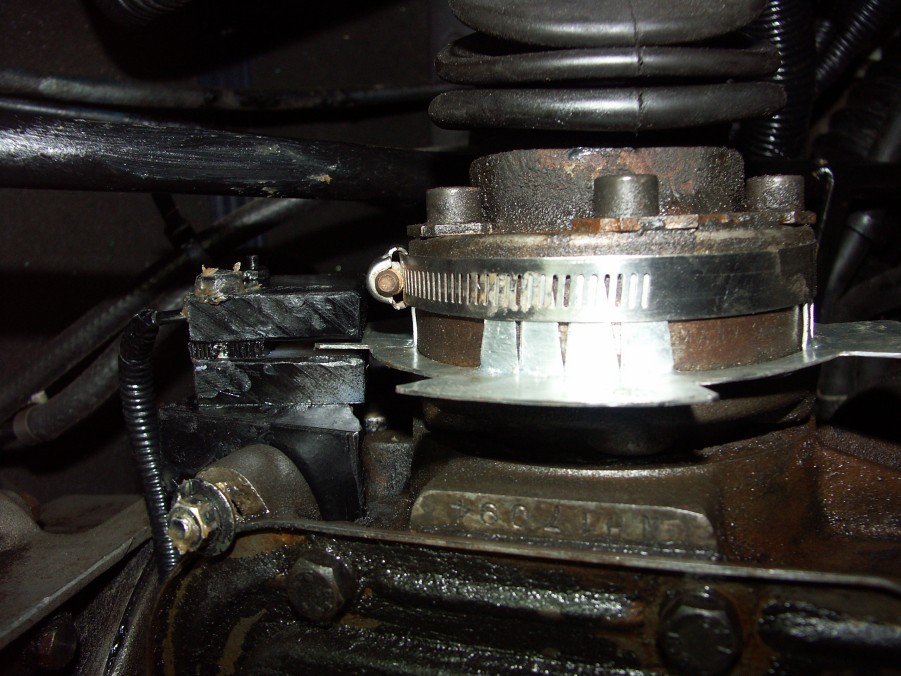 This is the final arrangement that has been running in my 86 Vanagon for the past few months. It has worked very reliably and my Check Engine Light only comes On when you first turn the Ignition Switch to the Run position - it never comes on with the engine running.
Please let me know what you think of this arrangement - comments good or bad are welcome
Contact e-mail address

NOTE: Use these ideas at you own risk - no warranty or guarantee implied or included. Tom